Jason is joined by SHR's Director of Revenue Management Services, Nicole Adair, Triptease CEO, Charlie Osmond, and Digital Hotelier's CMO, Andrew Warner, to talk about current trends maybe you've not heard yet, like...
Mobile booking is taking over!
And, male, party boys are booking travel, now!
---
Get The Data In This Video!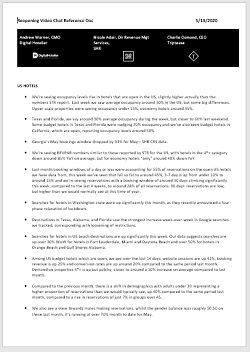 Lots of great data referenced during this chat.
To access the data referenced in this video in the form of a companion document, fill out the form below.