Contributed by Paula Perrin, Sr. Market Analyst, SHR
In recent years, hoteliers have been bombarded with media urging them, and rightly so, to find savvy, tech-smart ways of attracting the Millennial market, a group poised to be the largest-ever consumer force, and 23% more likely to travel abroad than any generation before it. But like any emerging trend, it took years to fully reach the core consciousness of the mainstream hotel markets, giving its early adopters an edge over their competitors.Similarly, first seen as simply one of many new travel markets, China has, in reality, become larger and more influential than any other national group, with initial growth predictions not only proven true but steadily outpaced with each passing year. This has created an interesting window of opportunity. Consider some recent statistics.
According to a special report by Oxford Economics for IHG, China overtook the U.S. as the largest source of international travel spending in 2014, making over 67.5 million trips in that year alone. Second, according to A.T. Kearney, China has surpassed the U.S. and Germany to become the world's largest source of outbound travelers, accounting for 30% of the growth in total international tourism. Finally, the latest UNWTO Tourism Highlights report states that combined Chinese tourism expenditures in 2016 exceeded US$261 billion, which is 21% of all the world's international tourism spending, with Chinese arrivals expected to total nearly 97 million by 2023.
Then consider this. Kearney also reports that there are approximately 2.5 million hotel rooms across China. Compared to European and U.S. markets, this means that China's home market penetration is on the low end right now, at about four rooms per 1,000 people. But they predict that by 2023, this number will double to eight rooms per 1,000. All this adds up to one thing; the sleeping giant is almost fully awake. Now is the time to capture this mega-market, and understanding what matters most to the Chinese traveler is key to making your hotel-from booking to beds-a welcoming place.
Think New Year and Beyond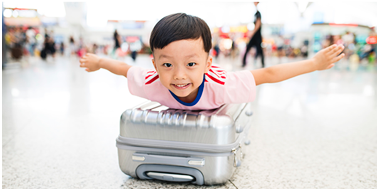 The Chinese New Year (CNY), 2018 being the Year of the Dog, is a logical point of contact and attraction for hotels vying for these travelers. And for good reason. The annual CNY epic travel rush, known as "Chunyun," is the largest human migration in the world. This is because, for Chinese travelers, it's one of the longest holidays of their year, up to 10 days or more, so kids are out of school and migrant workers working in the cities are able to head home for reunions. In recent years, families have begun taking advantage of this time to travel longer distances, so hotels as far away as the Middle East, Europe, and the U.S. benefit. To make the most of this long break for your hotel, offering customized New Year's packages that bundle-in restaurant discounts and provide special "lucky meals," plus access to "prosperous activities" like visiting casinos, is a smart idea. You might also use the holiday as an opportunity to entice guests into loyalty memberships by offering special discounts or perks during their stay. Promotions should include Chinese New Year activities and events at the hotel. But what about after the New Year? A stellar example of long-term thinking, "Ready for China," a program to encourage partnership, and to promote commercial and cultural exchanges between the European Union and China, was announced jointly by both on January 19th of this year. As the Chinese market continues to grow, more such collaborations seem likely and point to the fact that interest in the Chinese tourist market goes well beyond one holiday season.
A Culturally Pleasing Welcome Mat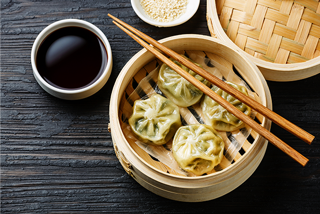 There are over 660 million internet users in China. Therefore, it's only logical, according to the Marketing to China Agency, to have a strong online presence to attract potential Chinese guests to your hotel. Ideally, you want to build a site that appeals to the Chinese sense of aesthetics, with Chinese language options, and one that is technologically savvy. This means; current, high-quality photos and videos to emphasize the "story" of your hotel; relevant content about your services useful to the Chinese visitor; and special amenities, such as entertaining Chinese TV programs geared especially to them. You might also consider doing what some of the mainstream hotels are already doing. This includes providing culturally-specific, in-room items like slippers, green tea, and a teapot. If you can swing it, having key employees who speak Mandarin is a huge plus. A cheerful welcome note in Chinese at check-in, special foods such as dim sum, or even noodles, plus utensils like chopsticks and Chinese spoons are all great ideas. Though these items may seem small, we all know it's the small kindnesses and gestures that often leave the most memorable impression of true hospitality.
They're Talking About You—WeChat
We all want to feel we are making good choices, especially when we're online. Chinese travelers are no different. Testimonials from other satisfied guests are huge for hotels, and easing fears about traveling abroad is just smart business. The dominant social media and communication channel in China is WeChat, a Chinese multi-purpose social media mobile app. With over 980 million monthly active users, it's referred to by many as China's "App for Everything" or "Swipe and Go" because of its wide range of functions, including a payment platform and instant messaging. Some hotels have even experienced success launching creative promotional campaigns to engage with followers on WeChat. Get on it.
Booking and Paying—Ctrip, WeChat Pay, and Alipay
Today's Chinese travelers are very savvy planners and, not surprisingly, very mobile. This means that having a responsive booking engine and mobile booking feature is essential. But you also need to cover yourself for third-party bookings, especially considering that the Chinese OTA market exceeded US$19 billion in revenue in 2015. Of that number, Ctrip is the dominant player, owning half of the Chinese OTA market. Having a technology partner that offers a seamless integration with Ctrip is therefore essential to attracting and converting more Chinese travelers from lookers to bookers.
As far as payment gateways go, there are two platforms that have become the most popular in China, and second-nature to almost the entire population. With 520 million users and counting, Alipay is a secure and reliable way of paying for virtually anything the world over. Part of the Alibaba group, Alipay is a payment option that works like many other eWallet services, where you add payment methods (cards or bank accounts) to your Alipay account, and can then process purchases using them. WeChat Pay is similar, as the payment arm of WeChat, and is another popular way for global businesses to connect directly with Chinese consumers. With WeChat Pay enabled on a smartphone, for instance, users can make transactional payments anytime, anywhere by pressing a button or swiping a QR-code even on a chat forum or group. There are many hoteliers in China using WeChat as a channel for marketing as well, offering a seamless end-to-end booking process with just a few clicks.
Bright Lights, Small Cities
If you're thinking that your hotel or locale isn't big enough to attract such sophisticated global travelers, think again. In a recent article on the surge in Chinese visitors to Napa Valley California's wine country, the California tourism marketing board, Visit California, was reported as making China its primary target for tourism outreach, investing $9 million in the effort. In 2016 alone, California welcomed 1.2 million Chinese tourists, a 13.5% increase over 2015. By 2018, as the article states, the board projects Chinese visitors to California will collectively spend more than US$4 billion—Millennial travelers included, of course.