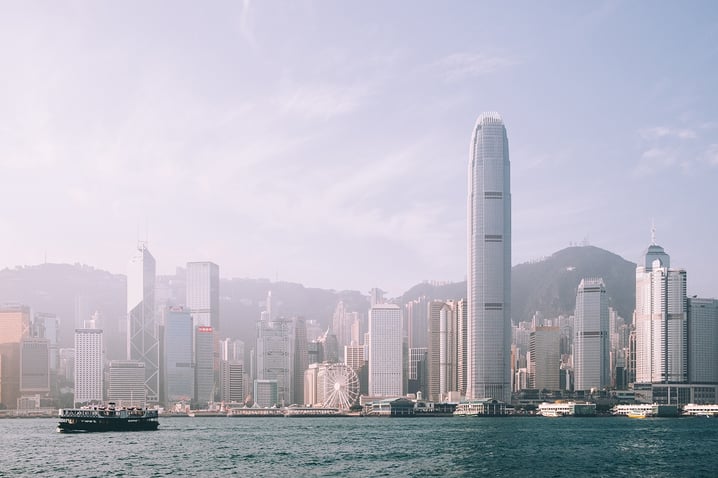 By Neil Kao, InTeam Hospitality; and May Faridah, SHR
The Asia-Pacific (APAC) hotel region is facing its own unique set of challenges as it adapts and moves forward in the COVID era hospitality world, in addition jumping many of the industry's common hurdles. It's requiring APAC operators to embrace change, and lots of new technology, in order to thrive.
The good news is, the APAC hospitality market is currently on the mend, tempered by recent concerns of new outbreaks in Shanghai and Beijing. According to the WTTC, recovery of the Asia Pacific Travel & Tourism sector has soared ahead of many regions in the world, with year on year GDP contribution growth of 36.3 percent in 2021, ahead of the global average of 30.7 percent, which represents an increase of $515 billion. A similar year on year rise of 35.8% is expected in 2022, representing an increase of US$ 692 billion.
Shifting Demand Patterns
What's important to note, though, is that current demand is almost entirely driven by domestic leisure travelers at present, with demand especially strong for resort type hotels and hotels in suburban areas. Business travel recovery outlook at the moment, meanwhile, is not nearly as optimistic; at least until the applicable governments in the region lift their quarantine policies for inbound business travelers.
That means a new mindset for many hoteliers, particularly at hotels that were previously enjoying a large chunk of the business travel pie, but are now relying more on leisure demand instead. In order to get in front of this shifting segment of travelers, hotel operators are adapting their pricing, marketing and distribution strategies. More than ever, hoteliers need to adjust room pricing dynamically, with a larger range than has been seen in the past.
The Labor Squeeze
Another key challenge facing APAC hotel operators in the current COVID era hospitality climate is recurring staffing difficulties, which has become a widespread problem for the hotel industry. It is very difficult to hire and retain housekeeping and front desk staff, especially in the pandemic era world. Hotel technology is not mature enough yet to fully replace some human positions, further amplifying the staffing issue.
It's not likely to change, either. The effects of COVID on staffing models will be long term. Hotels will continue to operate with lean staff, and will keep looking to technology to help assist with these challenges. Advances in AI and check-in kiosk machines will transform the role of the front desk person. RMS platforms will also help reduce the work load for salespersons and the front desk.
A Multi-Pronged Solution
Ideally, new tech will free up employees to perform tasks that require a human touch. There are several other pieces of technology that are also critical for helping operators work more efficiently, by largely removing people from the equation. Primarily, the flow of reservations from online distribution platforms to the hotel PMS needs to run in the future with as little human intervention as possible. This also includes payment solutions.
But technology is only part of the answer. Hoteliers can't forget they're in the hospitality business first and foremost, and need to ensure they're providing better guest experiences than their competitors, especially those in the short term rental market. That's why it's important to also stay on top of physical features and maintenance at properties, too; now's a great time to upgrade FF&E, such as guestroom and lobby decorations. From there, good service is the final key.
Adapt, Evolve, Thrive
It's crucial for APAC hoteliers to keep their eyes open for new solutions, wherever they may be hiding. For example, there are quite a few lessons we can learn at the moment from other sectors – such as retail and restaurants – about adopting technology to meet new COVID era consumer expectations. This includes tech like self-order tablets for customers, which reduce staff loads and help to run operations with a lean staff. And across multiple industries, membership/loyalty programs aimed to capture more repeat customers are becoming nearly mandatory.
So although hotels in the APAC region certainly still have plenty of work ahead, there is cause for optimism. With leisure demand already up, barring a new significant outbreak, a return of business travel in the future may prove to be the watershed moment many await. But until then, a tighter focus on our current customers, as well as an eye for ultra-lean operations, will be the APAC region's formula for success.