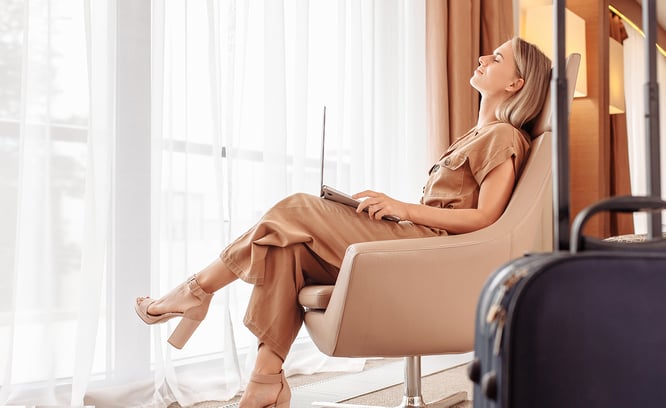 By Estella Hale
For several reasons, hoteliers today are acutely focused on building better connections with their guests. Whether it's pre-booking, at the time of conversion, while the guest is on property, or after they've checked out, hoteliers are improving their engagement with travelers at each touchpoint.
Hasn't that always been the focus? Yes, but the stakes have intensified. Alternative accommodations are rising in popularity for leisure guests and hotels see their unique, service-oriented nature as a differentiator. At the same time, third-party distribution partners continue to add pressure to margins, which have been slow to recover post-pandemic.
OTAs are actively working to improve the guest journey and, in many cases, are offering an easier and more rewarding booking experience. To truly compete, it's time hoteliers start thinking more like OTAs. Thankfully, modern tools are available to help level the playing field.
A Smarter Approach
The strategies have been outlined and the digital tools are available for hotels to capture as much direct business as possible. A critical component is tailoring the booking experience to provide the traveler with the right offer that speaks to them and will convert at the highest rate.
Like OTAs, hotels can use simple guest recognition programs to reward guests booking via their direct channels while remaining in true parity with OTAs.
Today, some Central Reservation Systems have moved beyond their powerful distribution capabilities to now include lightweight Customer Relationship Management functionality. What does a booking experience look like when it's powered by a "Smart CRS?"
The guest is provided a seamless transition when browsing the website, booking engine or calling the contact center. The offers available to book are clearly communicated or displayed to the guest.
Guests are then met with a compelling message to access exclusive benefits and services which encourages them to register. Guests then register and book their stay.
Hoteliers now have the ability to recognize the guest each time they stay. With the data in your system, you can begin to anticipate their needs. Guest information is now on file for marketing and future bookings.
Win-Win for Hotels and Travelers
For hotels, even if a guest books with you at a slightly lower rate, that booking to you is now a higher value. You've saved some on commission costs, and now you're able to collect the guest's information, meaning you own the customer data instead of the OTA.
For travelers, the direct booking path leads to a better guest experience, which helps to build loyalty. You can use the information you collect from guests to enhance their stay. Additionally, trust is built between you and the guest. As you build a relationship with guests, they will be more likely to continuously engage with you.
Now, you can better personalize the guest experience. You can then more easily market to guests for future bookings based on the details and preferences you have on file. And, in turn, as you continue with these guests on their journey with you, they will become less price sensitive as their expectations for the value you provide are reinforced.
Learn more about how a Smart CRS can help you convert more direct business.