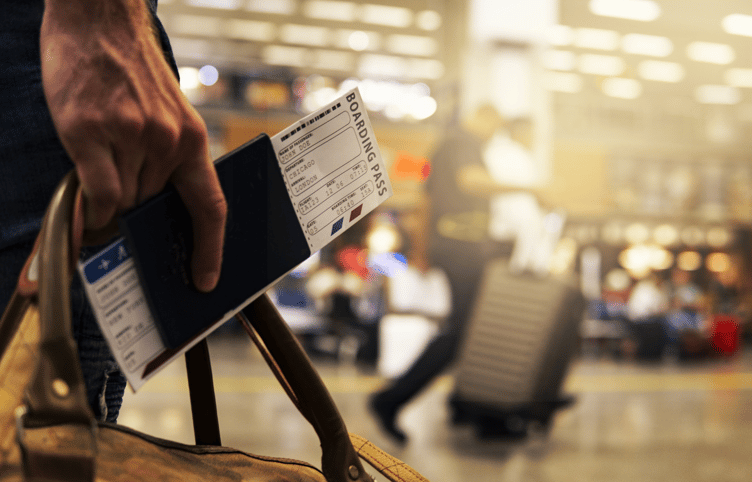 Your guests are ready to hit the road again after the pandemic. But they've changed; have you?
By Tim Kolman, SHR
As the hotel industry emerges from the COVID pandemic, it's clear that the desire for travel has not diminished these past two years; in fact, it appears to be as strong as ever. But while demand may be back, your guests' wants, needs and demands have changed, and so should your yield management philosophy.
Moving forward for the remainder of 2022, revenue managers should continue to utilize technology to save time and boost efficiency. That being said, another critical component – the judgment of the revenue manager – must not be understated.
Recently, as part of The Revenue Forum webinar series, leaders from Taktikon Consultancy, Atomize, SHR, Lybra and Cendyn came together to outline the following "Winning Revenue Management" strategies.
Mind The 80/20 Rule
Savvy revenue managers know that intuitive automation is the key for delivering in the following areas:
Process efficiency
Analyzing extremely large data sets
Performing routine and predictable or definable tasks
We can think of this as the 80% share of the "80/20 Rule." The ability to automate is a necessity for today's lean teams and revenue managers, whose time is better spent outside of day-to-day reporting, monitoring and routine rate yielding. Therefore, that 80% automation is extremely critical, and remains so.
However, it's important to remember the other 20%: human judgment. It becomes increasingly essential for addressing events that are so recent, they have yet to have an observable impact on data, events from the past that are not expected to occur again in the future, and future events that have yet to make an impact. That's exactly the kind of situation the industry has dealt with non-stop for the last two years, and will continue to address as we move through recovery.
The Changing Guest
If we go back to the most basic definition of revenue management – delivering the right room, at the right price, at the right time, to the right guest – there are now about two or three dozen more parameters and qualifiers that can and have been added to that definition. So, how do we take what we've learned from these past two years and apply it to a future that continues to rapidly change?
We can expect our guests and their reasons for travel to look very different coming out of these last two years, and the current data bears this out. According to Expedia's Q4 global data, three points should stick in the minds of all of us as hoteliers:
There are fewer travelers, but they're not price sensitive. Q4 stayed room nights were down 31% from 2019, but ADRs were up 23%.
There's a continued mix shift toward lodging and more specifically vacation rentals versus air travel.
The vacation rental summer bookings are pacing ahead to 2021 and 2019.
This data tells us more people are traveling locally or regionally. They're looking further ahead as restrictions are lifting and they're looking for different experiences than they used to.
Your New Strategy
In the face of these trends, your hotel needs to strategize pricing just as much in the vacation rental space as within your traditional comp set. You need to be monitoring vacation rental rates and inventory in your area and listing on vacation rental websites where that's supported. Focus on services your hotel can offer a guest that vacation rentals cannot, things like:
Security
A 24-hour front desk
On-site F&B
Spa
Mid-stay cleaning
Hotel amenities
And stay focused on guest loyalty programs. Our own data shows that hotels with a guest recognition program saw an ADR lift despite offering their guests special offers and discounts. Why? Because guests were incentivized to book direct and buy add-ons that contributed to increased ancillary spend. Thus hotels have gotten very creative during COVID in utilizing and adapting their space as they continue to shift toward total revenue management. It's going to be important to continue to reimagine your hotel as travel rebounds.
Penny-Wise, Pound Foolish
With the Expedia Q4 ADR up 23% versus 2019, while occupancy is significantly down, we are seeing that, while right now there are fewer people traveling, those who are traveling are not price sensitive.
Europeans have a historically high savings rate coming out of the pandemic, as well. Recent data from the IMF shows households utilizing the Euro saved almost 50% more over the last two years than they normally would have. Hotels have done an excellent job holding rate during this travel crisis and it's important to remember that for many, this was not an economic crisis, and the recovery is going to look very different than it has for past crises.
What this means for your hotel is that it's especially important to not get bogged down in a pricing war. This is not the market to differentiate based on price. For many of us, this is a market to differentiate based on offerings and the experience that you can bring to your guest. Proper packaging with local experiential offerings and excursions can help your hotel avoid competing on price; dynamically managing your add-ons and ancillary item pricing to incentivize buy up and drive incremental revenue.
You don't charge the same rate for your rooms regardless of market situation, so why would you be doing that for your ancillaries and add-ons? You should also be applying the same data analysis practices to those revenue streams, so you can answer questions like, "What is the conversion rate for late checkout?" or "Can I charge less on days with fewer arrivals?" and increase production.
Conclusion
As the latest data shows, travel will come back, and it's going to come back with a vengeance. The core tenets of revenue management have not changed. You need to be automating your predictable tasks – your reporting, your day-to-day rate monitoring – so that as hoteliers and revenue managers, you can devote your strategic focus to delivering that right room or offering, at the right price, to the right guest. Our guests' motivations and needs have changed substantially over the last two years, and so must our strategies. Here is where you, the hotelier and/or revenue manager, must pick up where the tech leaves off.