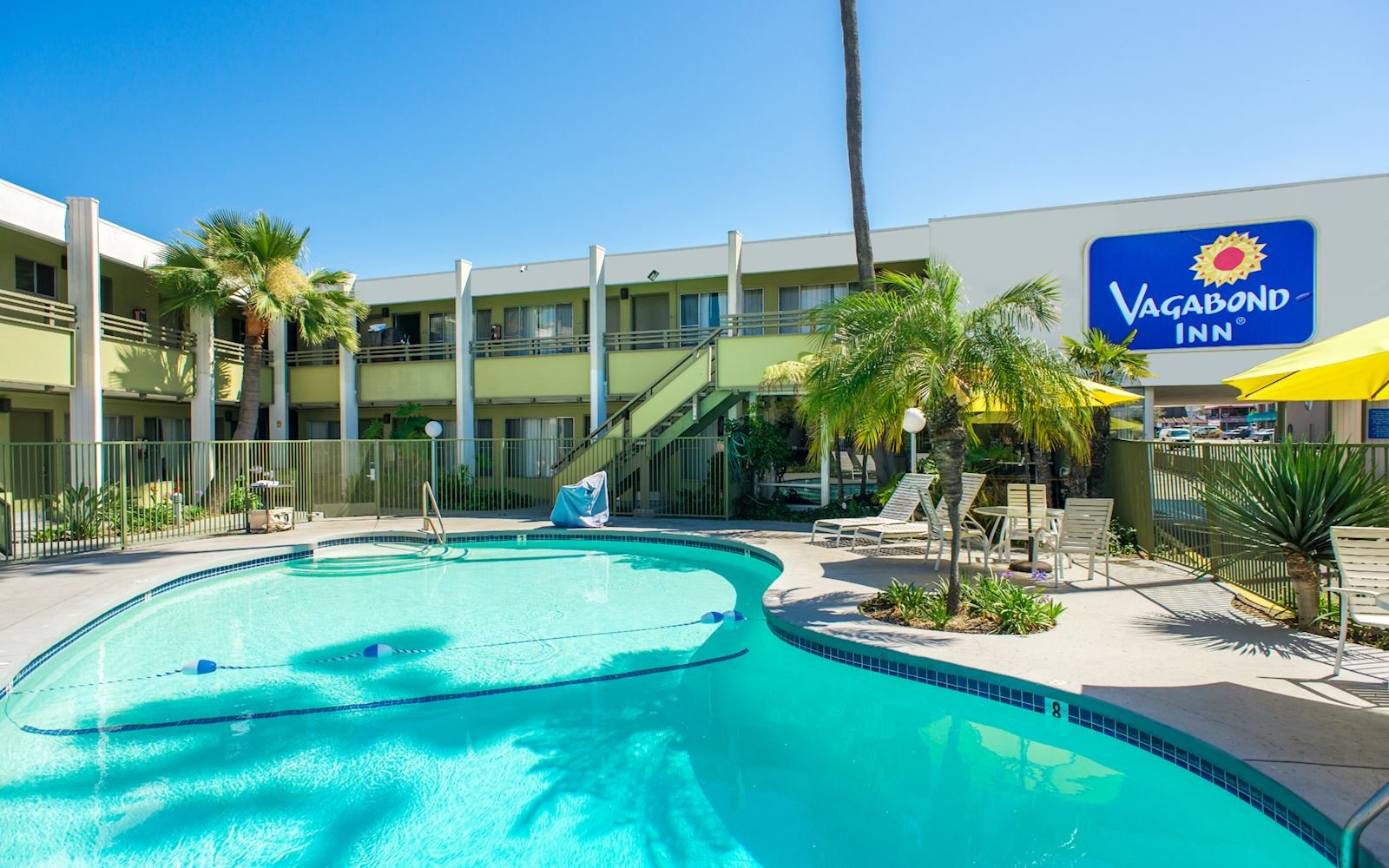 The hospitality industry was turned upside-down in March 2020 and both owners and operators have been forced to adapt on the fly to new demand patterns and new customer behaviors.
At Vagabond Inn, a West Coast brand with around 30 properties, dynamic markets have kept both corporate and property-level leaders on their toes. California, where most of the company's properties are located, has been locked down for most of the year with heavy travel restrictions in place.
Like many operators, this has forced Vagabond to become more efficient. Staff sizes were reduced, communication has escalated, departments are working more closely together, and leadership is relying more on technology to automate certain tasks.
On a recent webinar, we caught up with Dean Chapman, VP of Revenue Management at Vagabond – along with Tom Coulthurst of Oracle Hospitality and Nicole Adair of SHR – to understand what new strategies hoteliers are implementing to drive revenue in this new normal.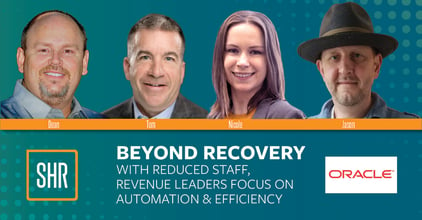 How do operating teams look different today?
Chapman, Vagabond Inn: We're centrally managed, but we're not centrally located. We used to work out of an office, but for cost-cutting reasons, we all work remotely now, which has been an interesting transition. I don't have a team anymore, whereas I used to have two people that would assist. We still have marketing and some sales, but as far as the revenue team goes, you're talking to it. Everybody got more added to their plate because resources are limited. Everything that wasn't critical was let go, so we sit here today as a skeleton crew. We're probably more efficient given that fact. We've knuckled down and focused more on hotel operations than ever before.
How has the revenue role changed?
Chapman, Vagabond Inn: First, I'm doing all the calls myself with each hotel. [Microsoft] Teams has become second nature to us. There is a whole host of digital ways to communicate – we have many more internal meetings now, which has actually been a lot more efficient. If you want to talk to somebody, you don't have to get up and go to their office, you just dial from your computer and they open it up and you're there.
Second, we've moved toward using a revenue management system, whereas before it was done the old-fashioned way. We were really familiar with the hotels, extremely familiar with the markets, we had many years of experience, so we felt fairly comfortable that we weren't missing many opportunities. But before, the hotel manager and I would spend time looking at pick up and pace, we would look at the demand and try to price appropriately. That was time consuming. So, to be more efficient, we saw the need for a solution that would be more vigilant and more reactive. Having a system monitoring these market changes helps us reduce call times, giving the managers extra time in their day to focus on more impactful things.
Adair, SHR: Our larger clients have experienced a pronounced shift towards more centralization – they have definitely scaled down the team from a revenue management perspective. I do anticipate that, as more demand from business travelers and international travelers resumes, most larger hotels will again have somebody on property.
How has consumer behavior evolved?
Coulthurst, Oracle: We will see travelers booking more business and leisure combined – maybe staying longer – and they're increasingly interested in short-term rentals and alternative accommodations. You can have a business traveler that used to be a leisure traveler that becomes a business traveler again, all in one stay. As a result, hotels are having to reimagine all their spaces. Whether it's the lobby or the restaurant, you can't stick with what you thought those spaces were going to be used for. Whether it's an office gathering, a family gathering or just one individual using a room, you have to really step back and re-examine.
Today, the hotel employee can interact with the guest from anywhere. They're not just walking up to the front desk, they're able to walk around with their own device. Having that ability, with mobile devices, for your employees to work from anywhere is a really important piece.
Chapman, Vagabond Inn: There are a couple locations – the more independent, lifestyle hotels, often close to the beach – where we've experimented, as a Hail Mary, with how listing them on Airbnb would work out.
Airbnb does allow hotels to join – they're a little backed up as far as onboarding – but it's been surprisingly lucrative. It has turned out to be a pretty nice little windfall of opportunity. There's a little bit to learn – how to price, how to set the rules to avoid coolers and barbecues and 100 people in the room – but other than that it's been a very good move.
Adair, SHR: To compete with families who might lean toward staying in a home as opposed to a hotel, one of our hotel clients has started bundling their rooms, creating suites out of their rooms. You've got to figure out a way to really offer guests a home away from home in your hotel. So, consider how you're packaging your offerings and speaking to the cleanliness standards, the processes you go through to keep guests safe that would give you an edge over a random house.
How is technology helping hotels evolve?
Coulthurst, Oracle: My best stays have always been those that are seamless, where I show up at the hotel, I get to the room and everything works. I get a meal, I go to the gym, and there's little interaction, other than things that make my stay better. We're really focused on allowing hotels to enable the systems they need to enable that contactless journey, whether that's opening up APIs or providing efficiencies for the hotel employee.
Anywhere you can add automation, whether it's through revenue management or other areas, I think that can be a huge benefit. We're spending a lot of time on automation and AI and doing things like providing the ability to offer upgrades, which is just one more piece that used to happen at the front desk that can now be automated. It adds a ton of efficiency and also additional revenue.
Adair, SHR: I really like that providers are opening up their APIs and systems because, especially with reduced teams, no one wants to introduce inefficiencies by having, for example, new messaging services that employees have to learn, log in and respond.
From a revenue management perspective, efficiency is all about being able to free up the revenue management team to really focus on strategy – the market conditions and other things that a computer cannot know. We don't want to see revenue managers or GMs spending their time having to compile data from five different systems and put it in a spreadsheet and pivot it out. From a data standpoint, hoteliers can draw insights faster. Systems can automatically make small rate adjustments to get incremental increases in revenue that a person does not have time to do, regardless of how good of a revenue manager they are. You simply can't look 365 days out every single day, multiple times per day, and determine that, for example, one date could be $4 more.
Chapman, Vagabond Inn: We see opportunity through these incremental changes, whether it's up $1 or $2, or even sometimes down $1, to drive RevPAR and to capture as much share on any given day as possible. With the black swan event that was COVID, I was a little uncomfortable coming into this year not knowing when demand will come back. So, I really felt this would be a good opportunity to embrace that technology to just have those vigilant eyes always watching pace and pick up and help us stay on top of opportunities and adjust accordingly.
by Jason Freed